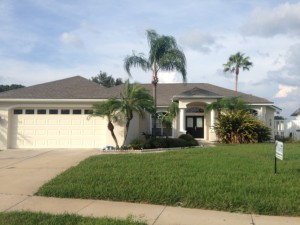 With Get A Pro Painter Inc having the interior or exterior of your home or business redesigned with a fresh new look is much more than just a paint job. You are much more than just a customer. We make it a point to make our Clients feel like friends and family. Our goal is the leave you feeling complete and satisfied with the work that has been completed on your home or business, you should be as proud of our hard work as we are.
You can feel comfortable knowing when you choose Get A Pro Painter you are receiving quality and professional work from a company founded on honesty, integrity, professionalism, and a strong work ethic. At Get A Pro Painter we understand the common concerns you may have with choosing a painting company. Get A Pro Painter strives to meet your needs and calm your concerns by understanding the importance of maintaining a clean and professional appearance while working on your home or business. Each day our employees will meet with you at the beginning and end of the work day to explain the goals for the day and the progression of your project. We clean up our work area everyday to ensure your home or business is presentable and comfortable for you and your possible quest. We complete our job in a timely manner and do our best not to have you waiting on appointments and start and end dates. Once again to Get A Pro Painter you are more than just a customer, you are a client, a friend and part of our family. .
Get A Pro Painter has so much to offer:
*Free Estimates
*Commercial and Residential
*Interior and Exterior Painting
*Concrete & Wood Staining and Sealing
*Tile Roof Painting and Sealing
*Faux Painting
*Power Cleaning
*We also do Wallpaper removal!
We guarantee Integrity First, Service Before Self, and Excellence in all we do!